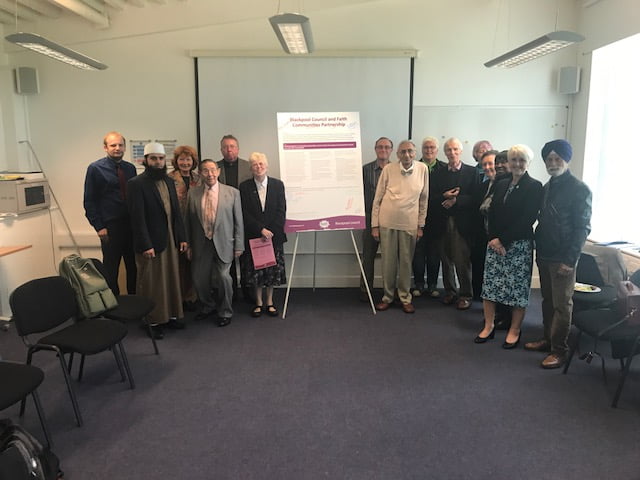 On Tuesday 19th September, Blackpool Council and local faith leaders met at the Blackpool Solaris Centre to sign up to new framework for working in partnership, the design of which was inspired by the APPG on Faith and Society's own Faith Covenant.
The drive to promote better partnerships between the Council and faith groups was spearheaded by Together Lancashire, who had previously co-ordinated initiatives to map the extensive work being done by faith groups in service to communities in the area.
Andy Divall, Strategic Equality and Diversity Manager at Blackpool Council, said,
We now hope that the framework will encourage a deeper level of understanding , trust and practical action together to help the people and communities of Blackpool flourish.
The full text of the partnership agreement is available to download.